---
Lexus Lomas wins BC Section Starskate Athlete Award for 2016/17!
April 19, 2017
A big congratulations to our very own Lexus Lomas who received the BC Section Starskate Athlete Award for 2016/17! Recipients must show determination and commitment to the Starskate program, a passion for the sport and achieved great success throughout the season, not only in the star skate testing system, but also with personal skill development and growth overall. This definitely sounds like Lexus!! Way to go, we are so proud of you!!
Lexus has been skating at ASC for 7 years and is at the intermediate level competing at the Star 4 level and working towards Star 5. She had a very successful competitive season and won gold medals at her last 2 competitions. She is working on her gold skills and senior silver dances as well as competes on several synchronized skating teams: Juvenile and Novice as a regular and spares for Pre-Novice and Open. Aside from skating she also plays competitive soccer, softball and does motor-cross. Go get em Lex!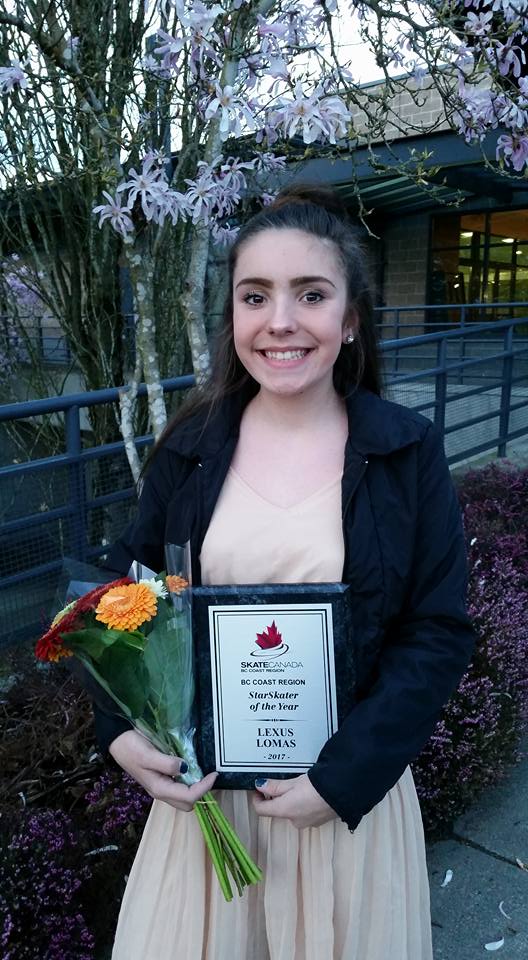 ---